Sirius goes further... SiriusCon too!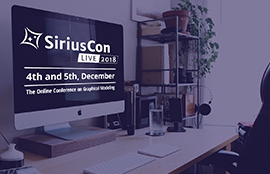 The end of the year deals with family time, too much food, Christmas songs and… SiriusCon!
You may have already heard about this event, dedicated to graphical modeling and more precisely to Eclipse Sirius an open source framework to easily create a graphical modeling workbench dedicated to your domain-specific expertise (the best tool for creating impressive modelers!).
During this free event, organized with the support of the Eclipse Foundation, attendees benefited from from users feedback, advanced features presentations, and demonstrations.
But this year we want to go further.
Since the 6.0 release, Sirius is embracing the web and the cloud...
(Want to know more about the present and future of Sirius? Have a look at the blog posts countdown our experts wrote for EclipseCon Europe a few days ago.)
The team is working hard to enable you to also execute your own modeling workbench in a web browser.
Sirius is a global solution used worldwide within today's seamless world!
SiriusCon 2018 will keep the same spirit between friendship and exclusive content from the Sirius expert team.
But this year, during two half-days (to overcome the inevitable time difference constraint), attendees will enjoy SiriusCon directly from their laptop.
No need to travel, no need to negotiate a whole no work-day with your manager... Just sit down and enjoy!
Do not miss it! Enjoy SiriusCon program full of consistent content:
- a first half-day focused on Sirius discovery and concrete feedback
- and a second half-day dedicated to the roadmap and advanced topics.
We are looking forward meeting you (online :)) the 4th and 5th of December!
Register for free: http://bit.ly/SiriusCon2018Registration