[Save The Date] 3rd December: Conference on Graphical Modeling with Eclipse Sirius!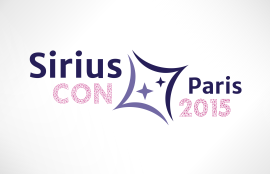 Interested in graphical modeling? Already using Eclipse Sirius?
Join us the 3rd of December in Paris for the first international conference dedicated to the Sirius technology!
By participating to this one-day free event you will learn more about Sirius, thanks to advanced features presentations and case studies. Whether you are a beginner or an advanced Sirius user, meet the project contributors and those who already adopted this innovative technology.
SiriusCon takes place in the heart of Paris, at Novotel Paris Centre Tour Eiffel.
Be part of the program and share your experience about Sirius!
Just drop us an email with the abstract of your presentation (format: 30 minutes) at This email address is being protected from spambots. You need JavaScript enabled to view it.
Hurry up: the submission deadline is Friday October 16th!