IEEE SysCon: next destination Orlando for Thales & Obeo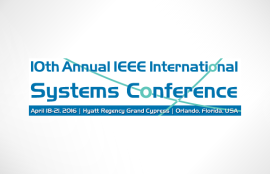 Samuel Rochet from Obeo will attend IEEE SysCon at Orlando, from April 18th to 21st.
This conference will cover several topics about complex and embedded systems. At the core of the discussions: engineering systems, from a theoric point of view to concrete use-cases.
Samuel will be with Daniel Exertier and Stéphane Bonnet from Thales, Capella leaders project, an Open Source solution for engineering systems that has already been successfully deployed in a wide variety of fields (aerospace, communication systems, transport…).
A great opportunity to detail the professional offer we created with Thales for your industrial deployment of Capella:
Training and coaching of your teams
Workbench adaptation for your particular engineering concerns
Assistance for deployment
Solutions for a collaborative work
Let's meet at Orlando!