You need a tool which supports Archimate in a collaborative way? Time to discover Obeo SmartEA 3.0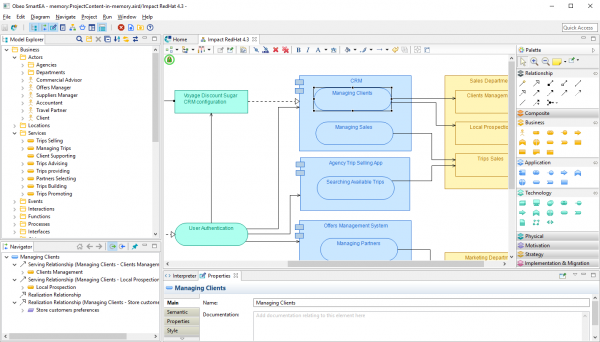 Chief Information Officers, enterprise architects, project managers, digital transformation leader,..., discover the latest release of Obeo SmartEA, with ArchiMate 3.0 :
- reduce the time you spend building and maintaining your architecture mapping,
- keep your decision making secure with impact analysis using reliable data,
- improve communication and information sharing with your stakeholders.
Among other advantages, you can with Obeo SmartEA, work in real time with your time to map, analysis and transform your enterprise architectures.
Obeo SmartEA 3.0 also provides a new integrated tool that enables you to customize your own architecture modeling workbench (specific data connectors, views, and metamodels).
Check out now the new Obeo SmartEA 3.0 features