[Euroforum 2017] Meet the Capella IC and learn about Capella MBSE tools

On December 11th and 12th, the international conference Euroforum, will be held in Munich, Germany. Etienne Juliot (Obeo) and Stéphane Bonnet (Thales) will attend this event dedicated to automotive software development, presenting Capella the Model Based Systems Engineering solution. At the same time, they will represent the Capella Industry Consortium, which supports the ecosystem around this MBSE solution.
As exhibitors at the Capella booth, Stéphane Bonnet and Etienne Juliot will be available to demonstrate how to design a complete system and facilitate collaboration between systems, software and hardware engineering with Capella.
They will also have the opportunity to present Capella during their talk, "Engineering Continuity from Wishful Thinking to Implementation". Etienne and Stephane will focus on how this Open Source solution addresses the challenges of increasing complexity in the automotive industry. Based on the Arcadia method, Capella is an MBSE solution offering methodological guidance, intuitive model editing, and viewing capabilities for systems, software and hardware architects. Capella is hosted by PolarSys, an Eclipse Working Group dedicated to the development of Embedded Systems.
The Capella ecosystem, supported by the Capella Industry Consortium, will be featured during thel conference, both during the presentation and the exhibition. The scope of this Working Group covers the Capella tool, the add-ons and the underlying technologies. The Capella IC is led by its members that include Thales, Artal, Obeo, PRFC and Tecnalia.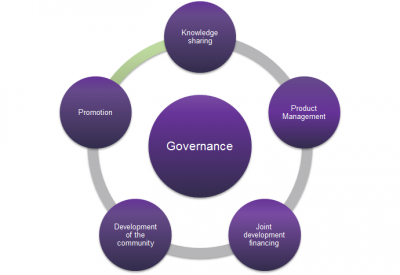 The main topics that will be presented this year at Euroforum are:
Continuous integration/improvement
Open source
Standardisation
Big Data
Software tools in a disruptive scenarios
Development platforms
Artificial intelligence
Mark your calendars for the talk "Engineering Continuity from Wishful Thinking to Implementation" on December 12th, at 11:45 am. You can find the complete program on the Euroforum website.