[Press Release] Siemens' extended Model Based Systems Engineering solution enhances innovation
We are pleased to announce a worldwide partnership with Siemens PLM Software and Obeo!
Siemens' new partnership with Obeo uniquely enables multi-disciplinary solutions for Model Based Systems Engineering across all major engineering disciplines.
It will greatly complement Siemens' Multi-Domain Engineering capability by providing highly flexible modeling solutions, engineering methodologies and industry-specific process templates. These offerings allow customers the flexibility to either use standard modeling languages, such as System Modeling Language or Capella MBSE Tool, or to apply their own process methodology.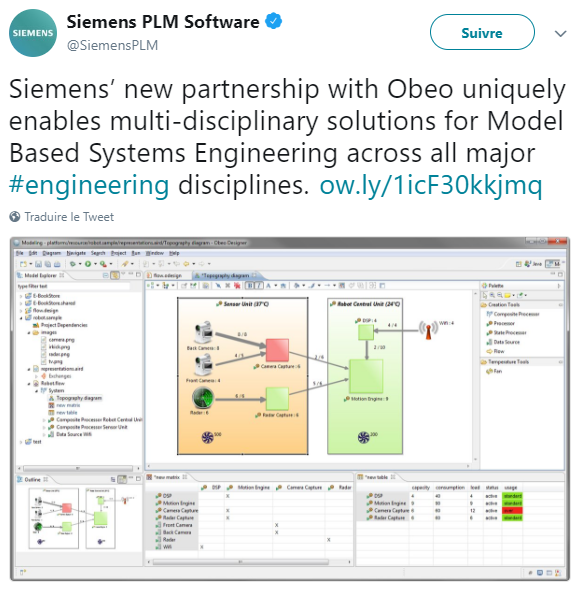 As the vice-president and cofounder of Obeo, Etienne Juliot, said: 'With this partnership, Obeo brings users of Siemens PLM Software the benefits of closed-loop model integration between product architecture and downstream engineering'.
Learn more: TenLinks - Siemens, Obeo Partner to Expand Model Based Systems Engineering - 06/05/18