Relive Capella Days Online 2020!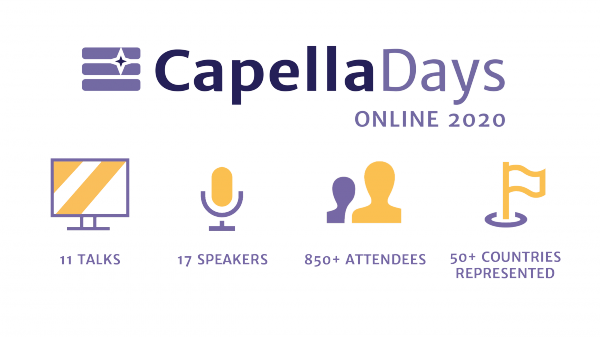 Co-organised with Thales, TNO-ESI & Altran, the most recent edition of Capella Days began the 12 of October and ended the 15th.
And what a week it was! We had insightful case-studies talks presented by 17 speakers from industry leading businesses, from talks about engineering the railway system of tomorrow, to using gamma-rays to explore space, to cleaning our oceans. Capella Days also featured model-based systems engineering (MBSE) trends, the Capella roadmap, and an open Q&A session. We truly had a large diversity of Capella and MBSE applications in one manner or another (See the program).
And it seems that you also enjoyed our speakers, this year we had the pleasure to host over 850 attendees from over 50 countries world-wide… Our community grows stronger every year!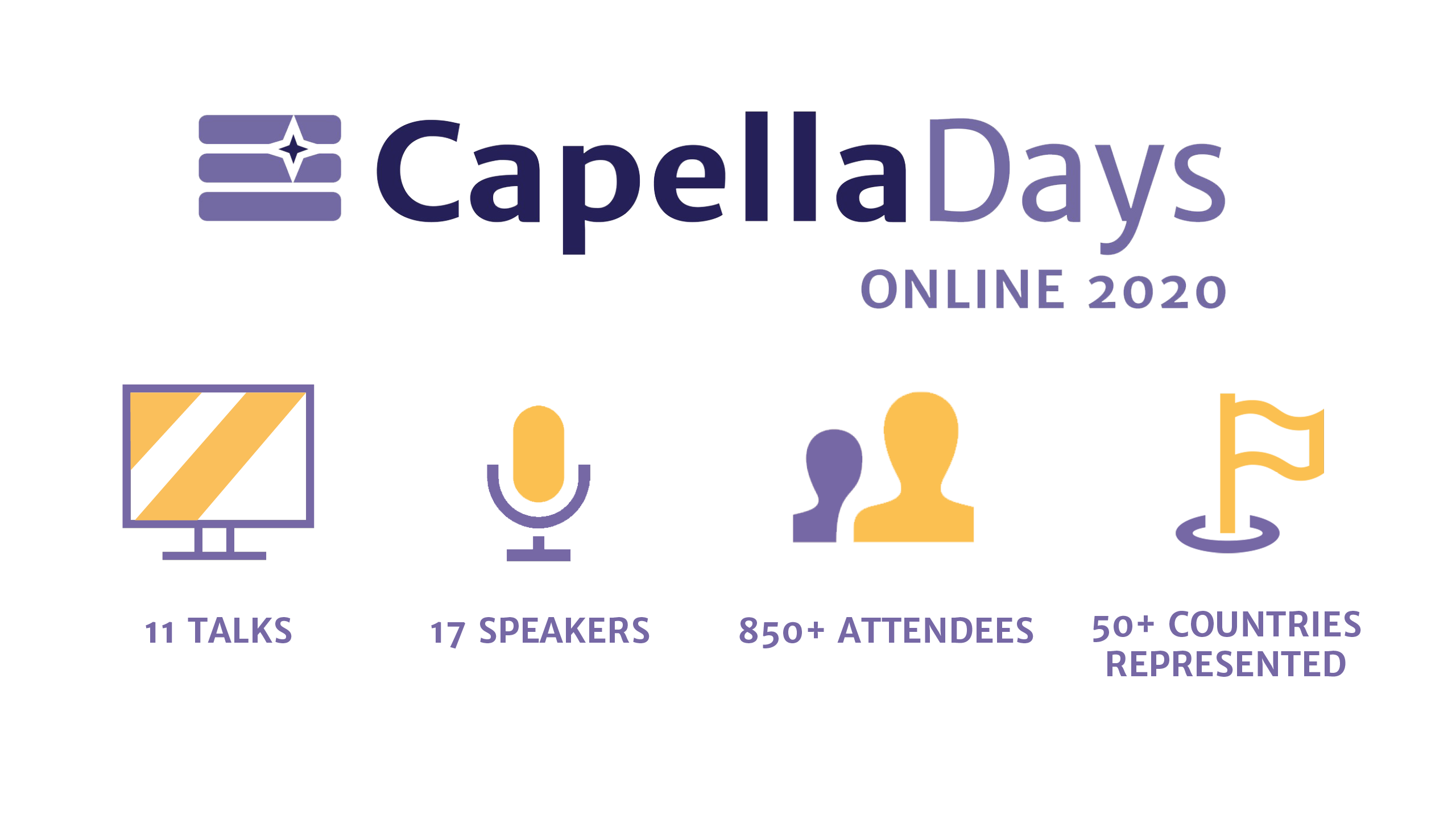 So thank you for giving us the opportunity to share this amazing 4th edition of Capella Days with you. Also, a special thank to our 7 sponsors.
Their support is significant!
If you couldn't make it this year, fear not! You can always download the events slides and recordings right here: bit.ly/RecordingsAccess_CapellaDays2020