[Press Release] Take over the cloud with modeling tools: Obeo strengthens its involvement in the Open Source movement with Sirius Web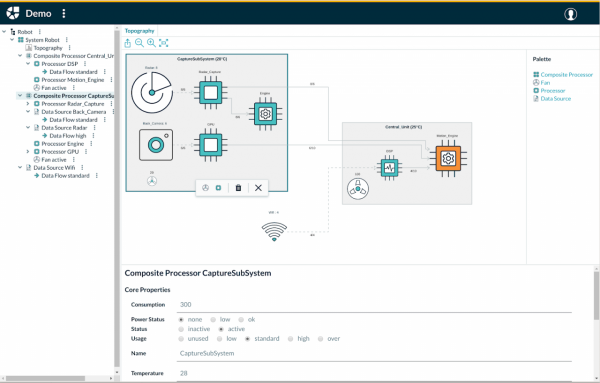 While opening the 5th edition of SiriusCon, their online conference about Eclipse Sirius and graphical modeling, Obeo announced that they will open-source their new cloud-based solution.
Strategic member of the Eclipse Foundation, Obeo has been working for years on modeling tools, with a strong commitment to Open Source, contributing to free software availability and to knowledge sharing.
In 2014 with Thales co-involved in the project, they pushed the code of what is Obeo Designer, a core tool of their modeling technology. The open-source Eclipse Sirius project was born and has since become a solid and widely deployed solution to create graphical modeling workbenches.
For a few months now, the Obeo team has been working hard to offer the goodness and capabilities of Sirius right into a browser through Obeo Cloud Platform, a cloud-based solution developed for deploying modeling tools to the web.
Following their values and involvement in the open source community, Obeo chose to open source their new cloud-based solution, named Sirius Web.
Cédric Brun, Obeo CEO : "With the open-sourcing of the brand-new Sirius Web, Obeo keeps on ensuring access to the revolutionary technology to the broad community of users." The first release will be available in October 2020 and the Sirius Web code will be pushed under the existing Sirius project at the Eclipse Foundation. Cédric Brun : "It's a promising first step on a path to achieve zero friction and massive adoption of modeling tools right from your browser. We'll continue the development in the open-source project, iterating and testing continuously with users, contributors and customers and we are excited to collaborate in the open.".
The Sirius community, from which almost 500 participants representing more than 40 countries have registered to SiriusCon 2020, was really excited by this announcement. For its part, the Obeo team is looking forward to releasing the first Sirius web version!