Obeo going even further in open-source tech!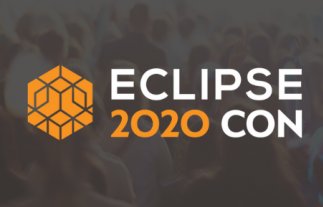 From the 19th to the 22nd of October, with an online format, the EclipseCon conference brought the Eclipse technology community together. As a sponsor and participant, Obeo was happy to actively participate in this new edition. Discussing with you, presenting our new projects… EclipseCon 2020 was once again rich in new projects and discussions!
Following our history, you already know how important open-source is here at Obeo. The expression is sometimes overused but here it is ever so truthful; "Open-source is in Obeo's DNA". That's why in 2013, along with Thales, we made the choice to opt for an open-source Eclipse Sirius. And since hundreds of graphic modelers have been created, you can even find some in the Sirius Gallery
But it's time to go even further! Sirius Web will be following the same path as Sirius Desktop. So what's Sirius Web? Sirius Web is based on the same fundamental principles as Sirius Desktop: It's a unique technology that allows easy development of modeling tools but will be launched from the cloud.
So, Sirius Web is:
100% Open Source
Allows to easily create graphic modeling workbenches for any DSL
No need for code generation
With Sirius Web, you have full access to your projects anywhere, anytime, straight from your web browser.
During EclipseCon 2020, the Obeo team animated 3 talks:
Arthur Daussy demonstrated how using different Eclipse technology, lifting 15ton blocks is possible. Here's the recap from the session and our blog post on the subject:
Yvan Lussaud explained all the new features concerning the newest Acceleo 4 update, the most recent release for the code generator. Objective? Better performances and user experience thanks to a new templating language for code generation (based on AQL), faster runtimes, debugger, and many more features.
Want to learn more about all these updates? Let's keep on talking! Join us on LinkedIn and Twitter.