Obeo is setting up in North America!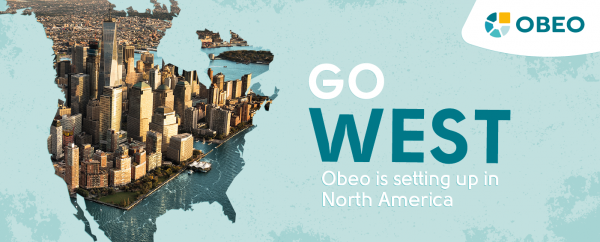 Over the course of its 11 years, a new chapter opens in a story narrating Obeo's independance and growth with the creation of a subsidiary in Vancouver. This is an exciting time for our company that has continually developed since the beginning.
With more than 20% of our activity made abroad, being located in Canada will necessarily speed up our international development.
This ambitious project will foster the distribution of our open software solutions in North America. These solutions allow our customers to create and transform complex systems:
industrial systems (aeronautics, spatial, defence, energy, transport …)
information systems of big companies
We notably aim to exploite the potential of Capella on the systems engineering market. This Open Source solution to design systems with strong technological challenges (satellites, planes, intelligent cars…) was originally developed by Thales with the support of Obeo ; as part of a collaboration started 10 years ago.
Setting up a unit across the Atlantic is also an opportunity to refresh Obeo's management structure. Stéphane Lacrampe will be heading up the North America subsidiary while remaining attached to Obeo. Consequently, he transfers his CEO functions to Cédric Brun, currently CTO. The latter will be replaced by Mélanie Bats, being part of the society for many years. Finally, Etienne Juliot, as Obeo co-founder and commercial director, will be fully involved to the commercial and structural development of our technologies in Europe and Asia. Priority has been given to the promotion of two internal talents, Mélanie and Cédric, which clearly reflects another Obeo value: Excellency. Obeo's excellence is represented by its products but above all by its employees.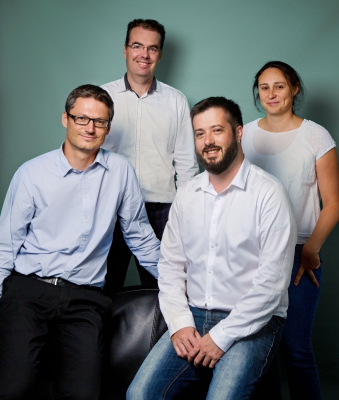 (From left to right and up to down : Stéphane Lacrampe, Mélanie Bats, Etienne Juliot, Cédric Brun)
Discover the press statement dedicated to this subsidiary!
Learn more about this project through the next blog posts of Mélanie and Cédric.