Obeo at the Eclipse Finance Day 2014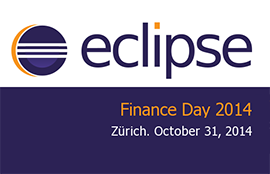 Obeo will be at the Eclipse Finance Day 2014, that will take place on October 31 in Zürich.
This event is dedicated to anyone who wants to share with the community their success in adoption of Eclipse and open source technologies for financial, insurance or similar industries.
Etienne Juliot will present several success stories of the Sirius implemention in these domains and their benefits.

To learn more: https://wiki.eclipse.org/Eclipse_Finance_Day_2014.