Obeo at EclipseCon Europe 2014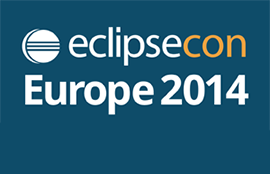 Once again, Obeo is sponsoring the EclipseCon Europe conference. This new edition will gather nearly 600 professionals and enthusiasts of the Open Source community from October 28 to October 30 in Ludwigsburg, Germany.

For the lucky ones attending this event, we propose an initiation session to the Sirius technology, on Wednesday evening with the Obeo team. Beginners or advanced users, will be able to discover or to go deep into this project, on the topic of their choice.
Here is the Obeo schedule at EclipseCon, including two sessions dedicated to Sirius:
A picture is worth a thousand words, so what is better than a synthetic view of our program, represented ... with Sirius: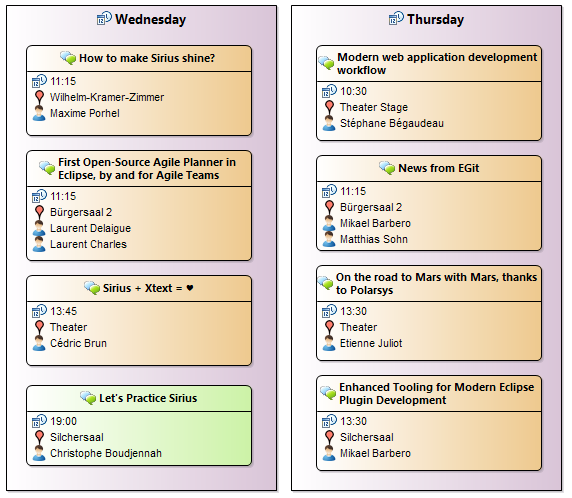 The Obeo team will also hold a booth, the perfect place to discover our Eclipse activities and to benefit from a "custom" demonstration.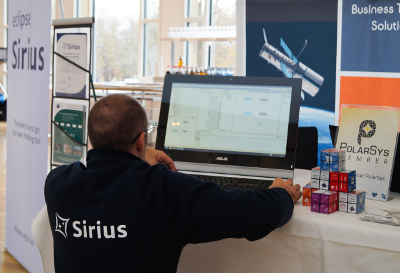 Obeo will also present a Sirius poster at the Unconference (the day before the conference).
To learn more about EclipseCon Europe 2014, please visit the conference website: www.eclipsecon.org/europe2014/