Obeo at DEDM 2014 (Feb 4 & 5)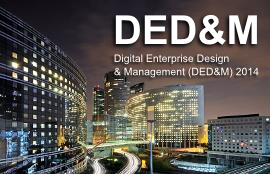 The DEDM 2014 conference will take place from February 4 to 5 in Paris. Obeo will be sponsor of this event dedicated to the digital transformation of companies.
On Tuesday 4, Pierre-Laurent Dugré will talk about: how to manage business strategic transformation. Then, meet our team at our booth to discover Obeo SmartEA, our Enterprise Architecture solution.
More information about DEDM 2014 on the conference website: http://www.dedm2014.dedm.fr/