Meet-up with Obeo at CSD&M 2014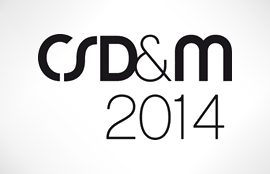 Obeo is pleased to be a partner of CSD&M 2014, the international conference on complex industrial systems engineering. It will take place from November 12 to November 14 in Paris.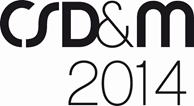 If you are there, you can meet up our experts at our booth to exchange and to benefit from a demonstration of our Open Source technologies such as Sirius. You will discover how to tool up your Systems Engineering approach thanks to an MBSE workbench (Model Based Systems Engineering) open-ended, adaptable and scalable.
On Thursday afternoon, Samuel Rochet will give a presentation during the Systems Architecture & Engineering Tools session.
Finally, Christophe Boudjennah will announce the launch of Clarity, a new research project with industrial partners like Thales, Airbus or Areva working on the implementation of an international ecosystem based on Capella, the MBSE platform contributed by Thales in PolarSys.
More information on the CSD&M 2014 website.