Let's talk about visual tools for designing innovations at Realize Live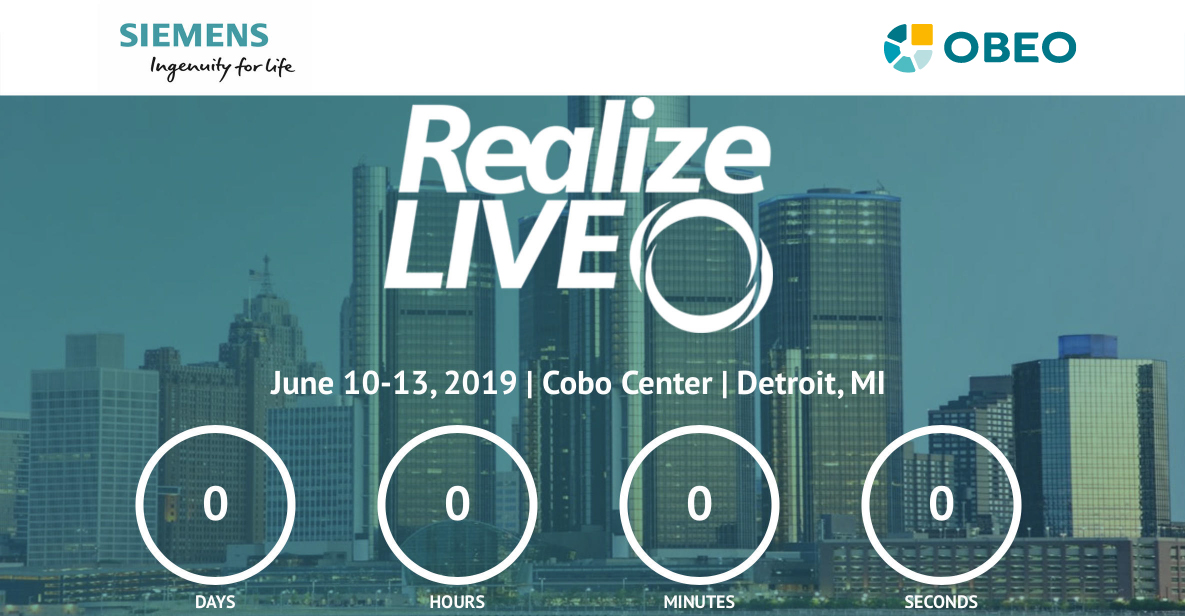 In a few days will start the Siemens PLM Software #RealizeLive conference sponsored by Obeo. More exactly on June 10th, will open 'the premier industry solutions event, connecting the Siemens Digital Industries Software community with peers, partners, and products while promoting networking opportunities to learn, grow and optimize the tools', as explained on the official event website.
Why is Obeo there? Because world leading companies are relying on our open modeling technologies to unleash their domain-specific expertise for specifying and designing products, services or organizations. From early prototypes to enterprise-scale solutions, our experts in open source modeling technologies help you create, customize or extend model-driven tools and integrate them with your existing solutions. Our open technologies, such as Eclipse Sirius, are building-blocks and provide important features to facilitate the creation of domain-specific modeling workbenches.
Besides, last year following Siemens PLM Software and Obeo partnership, Siemens Model-Based Systems Engineering offer enriched its multi-domain digital twin with two technologies to increase product efficiency and innovation ability. Built in partnership with Obeo, System Modeling Workbench (SMW) for Teamcenter® has beenn announced by Siemens. SMW integrates Capella, the open and field-proven solution for Model-Based Systems Engineering and SysML general purpose modeling language for engineering.
With SMW, customers can create and capture an integrated, multi-domain digital twin (a consistent virtual representation of their physical product). They get a better understanding of their customer needs, benefit from engineering-wide collaboration and complete master verification and validation.
Below is a list of talks we highly recommend :)


So, let's talk about that and much more at Realize Live. Visit us on the Obeo booth #233 and get useful insights about Systems Modeling Workbench, Capella and EclipseSirius.