CaMCOA Studio, the Rolls Royce's Workbench to Deploy Engine Control Software
Thursday, September 15th, 2022 5:00 PM CET / 11:00 PM EST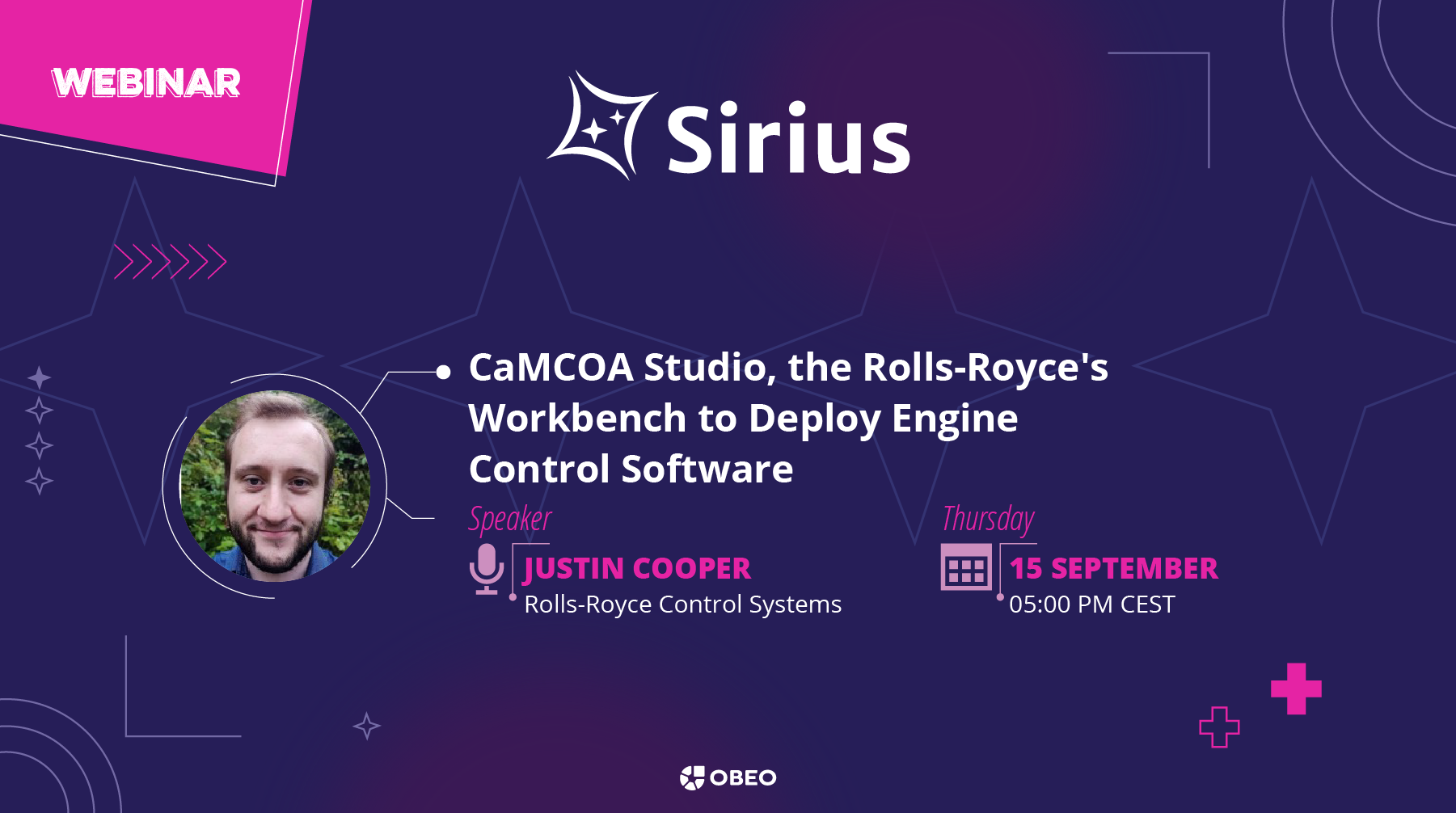 A Case-Study by Rolls Royce Control Systems
Rolls-Royce Control Systems supplies control and monitoring systems for a variety of sectors including civil aerospace. These control systems are required to be designed, certified, and delivered to the highest level of safety assurance.
In this talk, we present CaMCOA Studio, a domain-specific modelling workbench based on open-source modelling technologies including Sirius, the Eclipse Modelling Framework (EMF), Xtext, and Epsilon.
CaMCOA Studio is being used to architect and integrate the software for all current and future Rolls-Royce engine control and monitoring systems.
Justin Cooper is a principal software engineer at Rolls-Royce based in Birmingham, UK. Since 2018, he has been working with Rolls-Royce and the University of York developing domain-specific languages, model-based tooling, and model transformations. Justin holds a Master of Science degree from the University of York.