Avengers, Sirius, a robot…: Obeo's landing at EclipseCon North America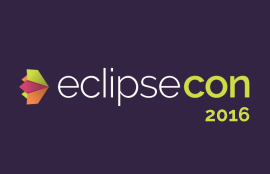 Obeo, French leader of open source modeling technologies, couldn't miss EclipseCon North America. Etienne Juliot, Obeo Vice-president, Cédric Brun, CTO, and Maxime Porhel, Eclipse Modeling Consultant, will be at Reston, Virginia, in March 7-10.
Very invested in the open source Eclipse community, Obeo will be highly visible in the program.
For Obeo, the EclipseCon events remain key moments to share about new modeling open source technologies with the community.
For those who would not beat EclipseCon North America, no panic! We will probably meet: